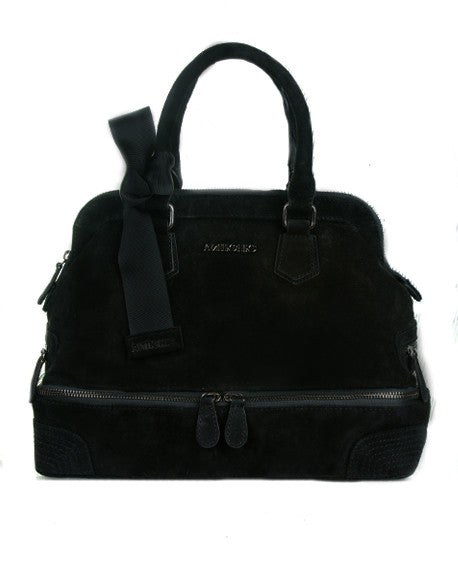 Vicky - Black
Dutch people always like to get the maximum out of everything. This is why we designed this bag. You can use it in ANTI as wel as CHIC moments. Just be AntiChic.
 Zwart suede tas met twee delen met beide een ritssluiting. In het bovenste deel zitten twee binnenzakjes.
 Hoogte x Breedte x Diepte: 25 x 33 x 16 cm.